Want to be an exhibitor? All the info you need is right here. If you have further questions, please get a hold of us via our contact page. 
Apply to be an Exhibitor
How to Apply
Complete the contract and return to show management.
Send your contract either by email, fax or regular mail:
Email to: info@greatalaskasportsmanshow.com
Fax: 907-562-9889
Regular Mail:1120 Huffman Rd. Ste 24-624
Anchorage, AK 99515
Call: Aurora Productions, Inc. at (907) 562-9911 with questions.
Exhibit Rates
Sullivan Arena  – $1,195.00 for each 8′ x 10′
Ben Boeke Arena I – $1,095.00 for each 8′ x 10′
Ben Boeke Arena II  – $4.95/sq.ft
Minimum bulk space purchase 3 spaces -16' x 30′
Tradeshow Floorplan
For images of our arena floorplan please image below.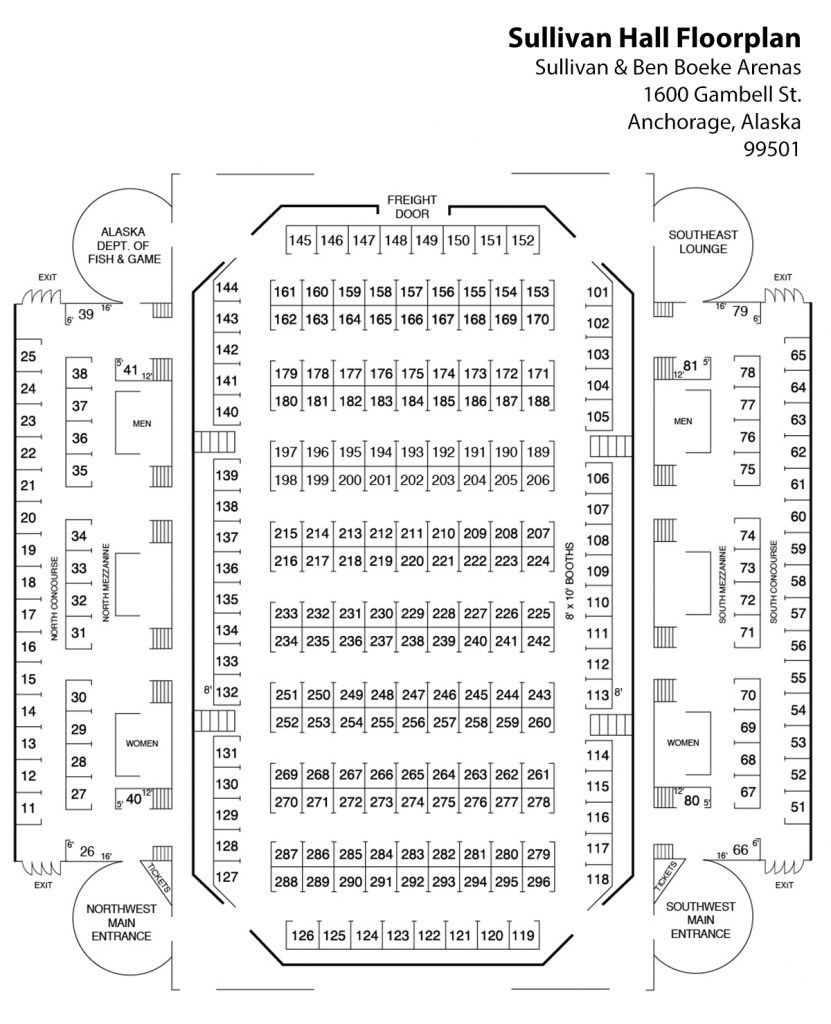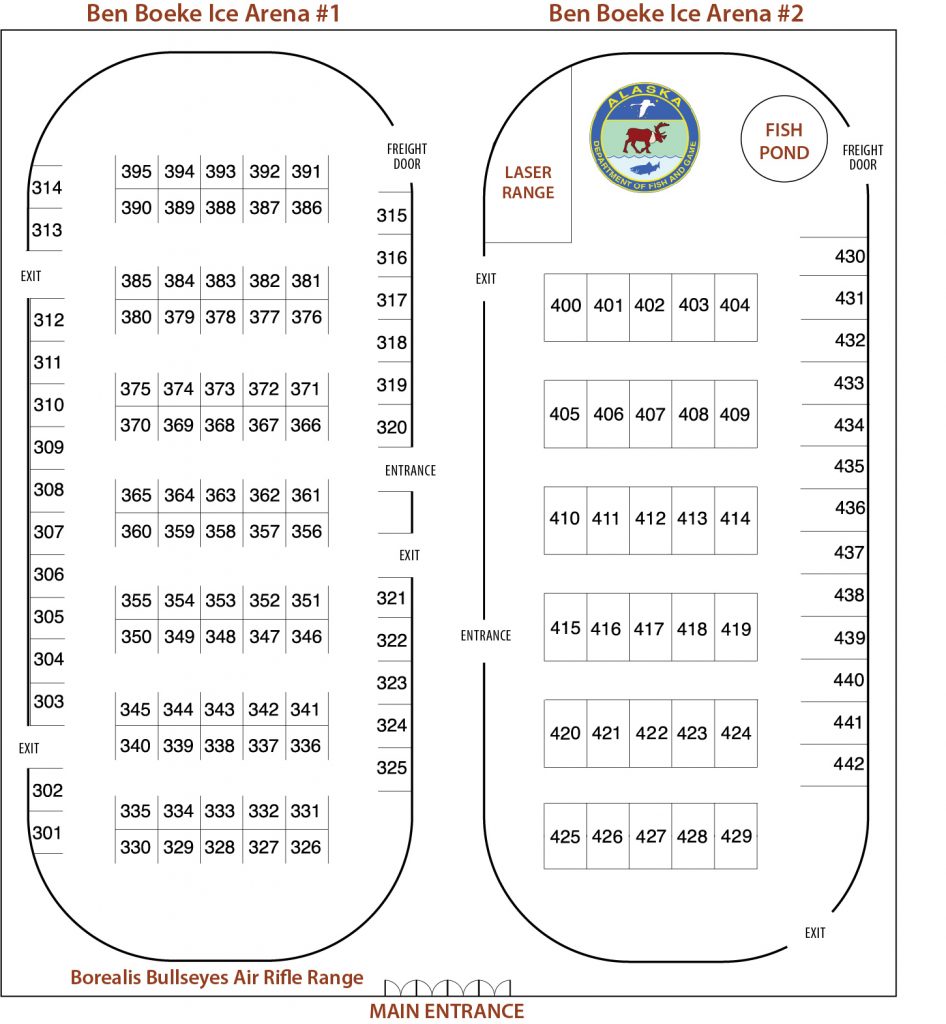 Car Rentals